Charging Solutions
Bluum's charging carts are essential for secure storage. They are custom-designed for use in classroom environments. Large casters enable mobility which is key in supporting hybrid learning. They go where you need them to! Built sturdy to stand up to daily student use, Bluum smart carts are an ideal choice.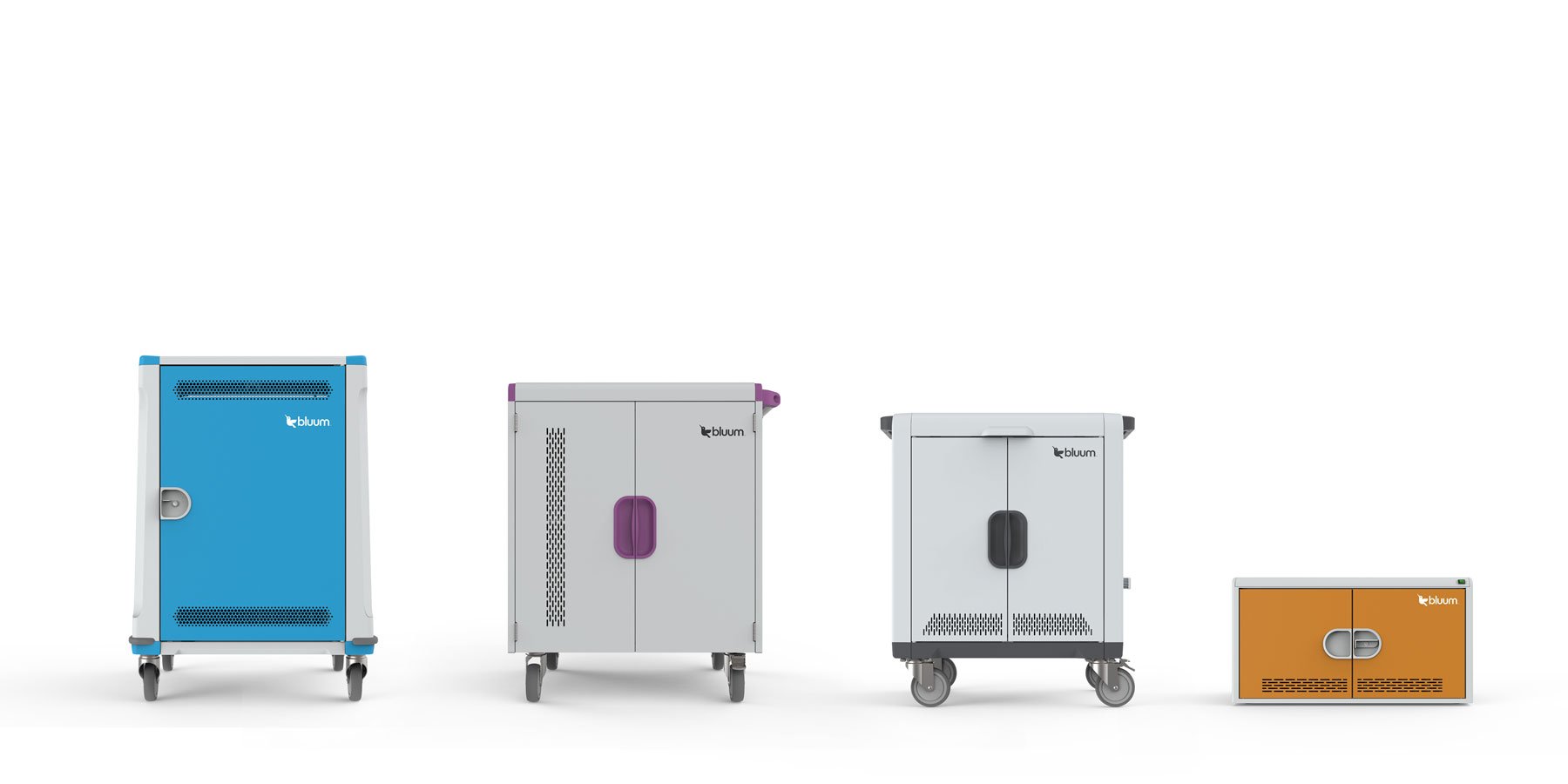 SC33 Smart Charging Cart
The SC33 Smart Charging Cart is ideal for larger classrooms. The unit is practical and compact, with slide-out shelves that make placing and removing devices easier and safer.
Holding up to 33 devices, the S33 uses the latest smart charge technology to ensure the quickest charge possible.
SC30 Smart Charging Cart
With millions of students taking part in remote and hybrid learning, it's critical that your school has devices ready to go.
The SC30 Smart Charging Cart is designed to store and charge your devices in one compact package!
EC32S Economy Charging Cart

Looking for a simple, cost effective smart charging cart that can store and charge a variety of devices without breaking the bank? The EC32S Economy Charging Cart is designed for efficiency in the classroom and for cost.
It's safe, secure and simple. Just plug it in and charge up to 32 devices simultaneously.
CC14 Charging Cabinet
The CC14 Charging Cabinet is specifically designed for use in K-12 schools. Its user-friendly, compact design takes up little space while securely storing and charging up to 14 devices at a time.