At Bluum, we are constantly focusing on our Mission: to improve learning and make it more accessible. We know that one of the best ways to improve learning is to improve the lives of teachers. In fact, we support an entire department to go out into schools and do just that.
Today, I had an opportunity to connect with one of the members of that incredible team, Nichole Smith, to hear more about what she is seeing on the ground: what is she hearing from teachers, what are they most excited about this school year, what are they struggling with, and most importantly, how can we help support them? What are the tools they need in their toolbox to make the most of their instructional time?
Dr. Katie Larsen: Welcome Niki, and thanks for taking the time to speak with me today! Your team has connected with over 800 teachers this August. I love to think about the massive impact that you guys have already had, and the school year has only just begun.
You've been training teachers mostly on educational technology, but we all know that so much more than that comes out in these professional development sessions: teachers' worries, frustrations, challenges in their districts, also their excitement, passion, and celebrations of what's going well in their classrooms, and the tools that are making them feel really capable and confident to get their jobs done well this year. So, what are you hearing from educators?
Nichole Smith: The feeling I'm getting this year is that teachers are excited to get started and get back into their classrooms. It's an energy that has really been lacking since COVID. This is the first year that I'm sensing that enthusiasm come back full force. Almost everywhere I went, teachers were excited and had a sense of celebration in being back together. I even got invited to a lunchtime baby shower at one of the schools where I was providing Professional Development! I also felt that teachers were enthusiastic about the content I was bringing to them, and excited to use the tools that are going to help make their lives easier.
Dr. Katie Larsen: I love to hear about that enthusiasm! You mentioned tools that make teachers' lives easier. Can you talk a bit about what tools seem to make the biggest impact on a teacher's daily life?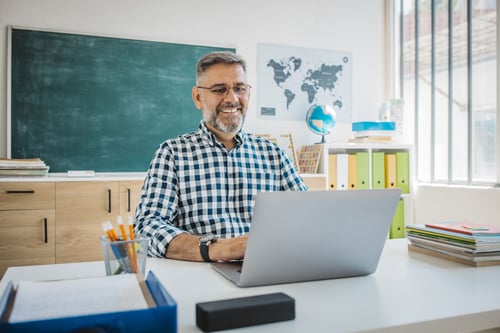 Nichole Smith: Google Classroom is certainly a big one. I recommend using it as a starting place every day. It's your home, somewhere for you to house all your announcements, assignments, resources, links, class notes, anything you can think of. Everything else comes from there; you can open your slide deck, start a quiz, push out an assignment. It's a great part of the classroom routine; if you can get your students used to using it like a landing page, checking it every day, it's a great organizational habit for your students. Then they can always find what they need. It's not just for older students; I've seen kindergarten teachers use Google Classroom really effectively.
Dr. Katie Larsen: That's a great example, thanks Niki. We know that Google hosts a really powerful platform for Educators. Can you talk a bit about how you see teachers engaging with the various tools that the platform offers?
Nichole Smith: I think that a lot of educators have a good understanding of some important Google functions, like creating a survey with Google Forms and knowing how to gather basic data. However, I find that teachers don't always know that Google Forms can also be used as an incredible student engagement tool. For example- did you know that you can use Google forms to make a "create your own adventure" activity? I've also been showing teachers how to use the customizable features in Forms to make a virtual escape room- it's so much fun! You can also import questions from other forms so you're not re-writing the questions over and over.
Another new feature of Google Classroom that I think teachers are going to love are the Practice Sets. This is a perfect example of using AI to make teachers' daily planning and delivery more efficient. Short of cloning ourselves, this is a pretty good way to extend teachers' instructional capacity. So, a teacher creates the initial questions for practice and enters the correct answers. Then, students can engage in the assignment, Google will auto-grade it, and if the student gets something wrong, it uses AI to give the student a tool, tip, or video to teach them the concept. This is one tool that I think is going to be a game-changer for teachers. Super flexible and easy to tailor to different learners.
Dr. Katie Larsen: That differentiation is so important. And the name of the game is flexibility, right? This also makes me think of flexibility in terms of remote and hybrid learning. I just read about some schools in Kentucky that have already had to make the tough decision to close due to massive rates of flu, COVID, and strep in their student population. That's got to be so stressful for teachers, especially at the beginning of the school year. How do you guide teachers to make that abrupt transition easier?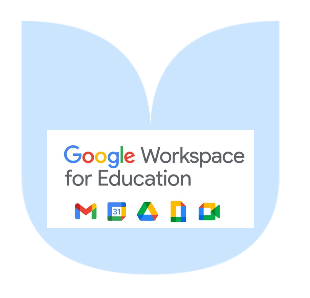 Nichole Smith: When you're comfortable with Google Classroom, all of the student resources can be in one place, no matter where the student is. The class can open Google Meet right from Google Classroom, and the teacher can even use Meet to record lessons and instructions to post in Classroom for their students to view. It feels really secure, even when your kids are spread out all over the place- a lot of sites I visit take advantage of the two-factor authentication, which I think gives parents a sense that their child is safe interacting in the remote learning environment.
When I'm talking to teachers about flexibility, about these unexpected things that come up during the school year, it is so nice to be able to recommend and train teachers on Google Workspace for Education-the possibilities are endless. Teachers can create engaging lessons from anywhere using slides and docs, they can use limitless plagiarism checks in Classroom with Originality reports, and teachers can show students how to use Google Drive to stay organized and even create online portfolios.
Dr. Katie Larsen: It's so good to hear that such a comprehensive tool is available for teachers. Thanks so much Niki- it sounds like it's going to be a great 23-24 school year!
Interested in learning how to leverage tech tools using ESSER III Funding?
Connect with Us
Connect with our Educational Services team to request a quote for a comprehensive ESSER audit & consultation, receive grant and funding guidance, or book a free 30-minute consultation with our Educational Strategist.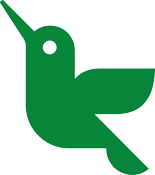 Meet Dr. Katie Larsen
Senior Researcher/Educational Strategist
Dr. Katie Larsen is a Licensed Educational Psychologist and Nationally Certified School Psychologist. She has spent her career in education, first as a special education teacher and later as a school psychologist. She earned her masters in Education & Cognitive Neuroscience from Harvard University, and her doctorate in Clinical, Counseling, and School Psychology from the University of California, Santa Barbara. Dr. Larsen spent over a decade in direct service of students and families, with a particular focus on early intervention and students with disabilities. Her research areas of interest include universal mental health screening, social emotional learning, and systems-wide adoption of supportive practices for student wellness. Dr. Larsen now serves as Bluum's Senior Researcher and Education Strategist, where she focuses on studying the impact of Bluum's technology products and services on students and teachers.
Meet Nichole Smith
Professional Development Specialist
Nichole was a teacher for 24 years prior to joining the professional development team at Bluum. She taught a variety of grade levels and content areas throughout her teaching career from 3rd grade to 12th grade, from ELA to Student Government. She was named Teacher of the Year in 2015. She is currently licensed in secondary ELA with a reading endorsement. She is also a Level 1 and 2 certified Google Educator. Since joining Bluum, Nichole has worked to help teachers across the U.S. implement a variety of ed tech tools in their classroom to increase engagement. She has first hand experience with Google Workspace for Education and the impact it has on learning.