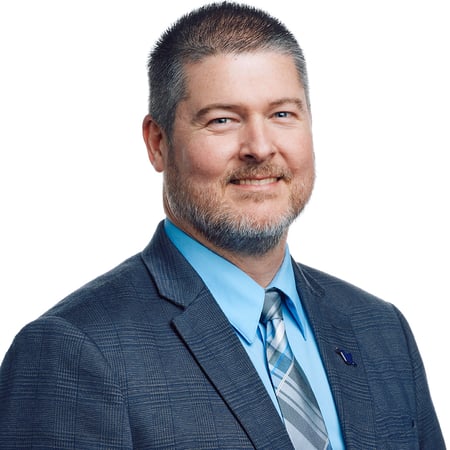 School districts should continue to use technology to create an environment for instructional staff that fosters collaboration and continuous training, and provides students with skillsets that match those in the professional world.
There's no doubt that the education technology conversation begins with money and budgets. As such, here's how IT directors can maximize purchases with federal funds.
To shed more light on ways to save money in any education buying season, we talked with Mike Logan, SVP of Enterprise Sales at Bluum.
Question: What's ed-tech products are currently trending?
Mike: Educators are always looking for infrastructure upgrades. Here are a few items that are heavily in demand:
Remote learning equipment continues to be a hot item.




Cameras, audio systems and Chromebooks continue to be hot this buying season. In fact, 53% of teachers believe that students having increased access to individual computers makes teaching easier.

There's a high demand for non-interactive flat panels.




Many schools continue to upgrade technology in their classrooms. We've seen a push to get interactive flat panels, interactive technology, and interactive whiteboards into the classroom for years. There's a higher demand for non-interactive flat panels in the classroom. This is because students collaborate and interact with the teachers display through their Chromebooks or tablets instead of getting up to go to the board.

Question: What are the top things IT directors should consider when purchasing technology?
Mike: To save money, think about the following when purchasing technology:
Long-term sustainability.
Anything that has a life cycle needs to have a budget and a rollout cycle. In the past, we've seen aging devices that should have been replaced five years ago still limping around in schools because there's no money to replace them. IT directors should consider long-term sustainability plans like buyback programs that allow for refresh cycles by converting old technology into cash while protecting student data and staying on budget.
Effectiveness of the technology.
IT directors should check if the technology they want to purchase is efficient with proven research to improve learning outcomes. Are schools buying the technology because it's bleeding edge or its leading edge? If it's leading-edge, it should create a measurable impact on educators. My favorite question to IT directors is, "what do you want to accomplish by spending X dollars with Bluum?" If they say it's because they have the money, or it's because they want to get a panel in every room, then that's the wrong answer. If it's to expand learning opportunities with classroom upgrades for improved student-teacher interactivity and retention, then that's the correct answer.
Current need and the result of integrating and installing the technology.
IT directors should consider the current need for the technology. They should consider the infrastructure of the building, including the Wi-Fi systems and the routers in the servers they will be using. They should find out if these need to be upgraded first and consider all the strain that the new technology will put on the backbone of the infrastructure because of integrating the technology. Therefore, IT directors should find an ed-tech partner with expertise and passion who will fulfill the school district's integration and installation project requirements.
Consult with your ed-tech provider in advance.
IT directors should consider talking and forming relationships with ed-tech providers. Sometimes we are told what schools want and there's very little room for advice or education and that's perfectly okay if the IT directors know what they want. But often, if we have a good understanding of what they are trying to achieve, we may be able to provide an alternative solution that can meet or exceed their needs.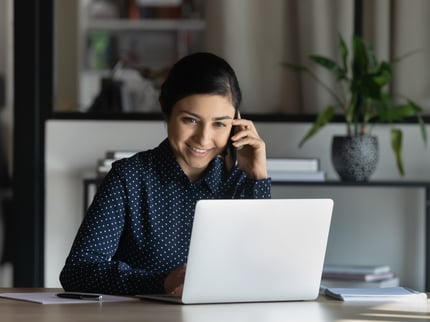 Question: What is Bluum doing to improve the purchasing experience?
Mike: A massive amount of technology is being integrated into school districts and IT directors should consider clear planning. Bluum can improve the ed-tech purchasing experience by relieving budget concerns with flexible leasing options, especially when IT directors need to upgrade or replace aging equipment but can't afford to pay with cash. With our White Glove Services, we can enroll all new devices and get an image of those devices before deployment, provide asset tagging to protect the devices, and include accidental damage protection and warranties for devices. In addition, to help drive greater adoption and user confidence, we provide customized professional development services. All these services allow IT directors to have complete peace of mind knowing that their technology investments will be optimized for a maximum number of years without the need for frequent replacement.
Question: How about technology beyond a device purchase? What are IT directors looking for in tech?
Mike: Beyond the purchase of laptops, IT directors should consider other types of hardware. A Chromebook has microphones and speakers built into it, but that doesn't necessarily mean that it's most effective using the built-in hardware. Extra accessories like headphones can help drown out the background noise in a remote learner and provide a much clearer audio pick-up than the built-in microphone. Keyboards and laptop cases are great additions. In addition, not all laptops are going to be used from home. Some laptops will be kept in an existing school system and IT directors should consider charging carts and cabinets where cables, adapters and chargers are neatly placed in one area and laptops securely placed and protected by locking them up in charging carts. Large casters also enable mobility which is key in supporting hybrid learning.
Question: What software should be considered beyond the device?
Mike: School IT departments continue to look for ways to manage their growing device fleets, including saving time and increasing efficiency. Picture this: IT departments are still the same size in school districts – probably with three to five people – trying to enroll thousands of laptops into a school. Employing asset management software will allow IT directors to stay accountable and remotely update all the laptops simultaneously, send updates and manage the software. IT directors can take it a step further and add content filtering to the laptops. Filtering solutions can alert administrators when students access websites with inappropriate material and also pick up bullying. Lastly, IT directors have several options for bundling up their services, hardware and software. Any vendor can sell a laptop, but Bluum's differentiator is working with IT directors to get the right solution that is most effective in the school district.