Even if you're familiar with the Emergency Connectivity Fund or ECF, there's a chance you're still not entirely clear what it's intended for—or what you can spend the funds on. The ECF is a big, complicated, and evolving government program, after all.


For example, a third application window and a new round of funding commitments were announced on March 23, 2022 (details below). So maybe you're getting caught up on the latest developments. Or perhaps you're still not entirely sure what the ECF is, or how it works as an affordable connectivity program for U.S. schools that need money for digital learning.


Team Bluum has collected all the latest information you need right here, starting with the most vital details about the ECF, such as its third (and likely final) application window, followed by some of the lesser-known ways you can spend this free EdTech money provided by the United States Federal Communications Commission (FCC). Here's what you need to know.
What Is the Emergency Connectivity Fund?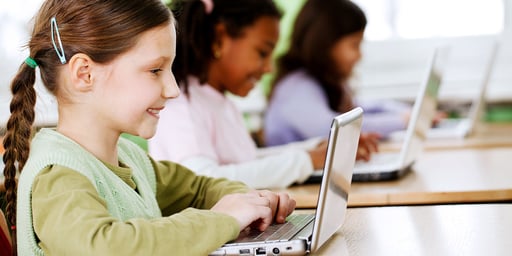 The ECF is a large and complex federal program that provides taxpayer money for schools to get their students learning online, inside and outside of school. The pandemic made digital learning a necessity for all students and their families, rather than a luxury enjoyed exclusively by families with reliable internet access and mobile computing devices such as laptops and tablet computers.


The ECF is a key pillar of the U.S. government's response to learning loss caused by the COVID-19 pandemic. Getting students online is also a challenge that goes far beyond the public health crisis that has driven the adoption of EdTech to new levels. The pandemic accelerated digital transformation across every industry, including K-12 education. Educators and K-12 academic institutions playing catch-up can now use ECF money to transition into new modalities of digitally enhanced instruction, in classrooms, at home, and beyond.


Public schools throughout most of the U.S. have been underfunded for decades. When the pandemic hit in early 2020 and many schools were forced to move to full-time online instruction, literally overnight in some extreme cases, that technology shortfall shot right to the top of everyone's list. Suddenly EdTech that facilitated remote connectivity was a life-saving necessity in many parts of the U.S. and Canada.


Educators and students across North America and around the world are to be commended for how they bravely pivoted to online instruction in 2020 before adequate resources were marshaled on the scale necessary to deal with the health and learning crisis caused by the pandemic.


Like most nations, the U.S. was quickly forced to recognize that spending on connectivity and technology wasn't a want but a need. In the U.S., the government's response to the nationwide health and learning crisis was the Emergency Connectivity Fund, a $7.17 billion fund that pays for eligible tech investments for schools that qualify.


Education and digital learning technology have both changed rapidly over the last few years, and more change is on the way with the global telecommunications sector transitioning to 5G data networks. The learning and technology needs of schools and students are growing and fluctuating, and the federal ECF program was introduced to address some of the sudden changes, both short-term and long-term, by providing EdTech connectivity money to K-12 schools that need it.



The Third (and Likely Final) ECF Application Filing Window
On March 23, 2022, the U.S. Federal Communications Commission delivered the news that many educators had been eagerly awaiting. The FCC announced a third application filing window to award at least $1 billion in emergency connectivity funds to U.S. schools. The FCC's third application filing window is scheduled to open on April 28, 2022, and close on May 13, 2022.


What does this third application window mean for you?
When this third application filing window opens, eligible schools and libraries can submit requests for federal funding to purchase eligible equipment and services between July 1, 2022, and December 31, 2023.


Educators at K-12 schools can submit for funding starting April 28—whether it's your first time applying or not. You can submit for more funding if your school or district has already applied in a previous submission window. You can even change product providers on price quotes your institution has already filed for.


A statement from the FCC's Chairwoman, Jessica Rosenworcel, said the new application window will help schools with "making progress in closing the Homework Gap." Chairwoman Rosenworcel also said the FCC is providing "funding for schools and libraries for this school year, supporting another 200,000 students with devices and broadband connections. This program has done so much already," she said, "and I look forward to seeing more students get the help they need for next year."


Does the ECF work like a grant?


Yes—the ECF is like a grant in that you are applying for federal EdTech funding that does not need to be repaid. Like an education grant, you also need to prove a genuine need for your schools and students to receive the money.


Who qualifies for the Emergency Connectivity Fund?


This massive affordable connectivity program is open to K-12 schools in every part of the United States. It's open to private and public schools, but it is only for K-12 institutions, which means tertiary (higher education) and preschool institutions are not eligible to apply for money through this federal program.


How long will the Emergency Connectivity Fund last?
The second filing window for this funding program ended on October 31, 2021. However, the FCC will open a third ECF filing window on April 28, 2022, as outlined above. It's a good idea to watch the FCC website and follow Bluum on social media to find out more and get the latest updates about the third ECF filing window.

Like most government programs, the ECF program will end when all the taxpayer money has been allocated.


What can you spend this federal connectivity funding on?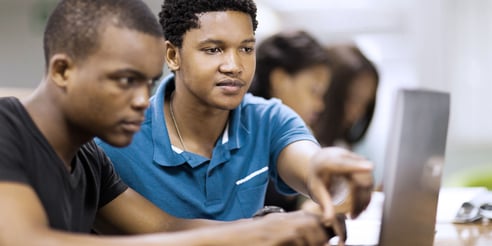 Now that we've covered in broad strokes what the Emergency Connectivity Fund is, which educational institutions qualify for the money, and how it works, let's take a closer look at what you can spend this money on, and how to maximize its benefits for the students and teachers in your district or school.


1. Wi-Fi Connectivity at School


Today's educators know that technology has changed teaching along with almost every profession their students will eventually pursue. Most modern classrooms include at least some internet-based content, whether it's streaming a documentary or doing research online. All of that requires Wi-Fi connectivity, and that means you need IT infrastructure that empowers your students and teachers to connect. This gap in connection where internet access is not present is why the ECF allows schools to use the money to create Wi-Fi hotspots and invest in other items like modems and routers.
2. In-School Hardware

The ECF allows schools to apply for mobile computer hardware for use at school, not only in classrooms but also in other shared areas such as libraries. Device options include laptops, tablets and Chromebooks. Schools can submit funding requests for their libraries and other facilities like auditoriums and gymnasiums that might use audiovisual or telepresence technology for teaching and remote collaboration. If educators can make their case for receiving connectivity money, they can buy new hardware for various school functions and spaces through the ECF.
3. Student Hardware
Schools can use ECF money to buy mobile computing hardware for students, a necessity for becoming a 1-to-1 learning environment in which every student has a connectable computing device.
Being forced into online learning revealed a large and widening technology gap for many students and families throughout the U.S. Some families had little trouble adapting technologically because they already had an internet-connected computer or laptop, which their children could use to carry on their studies at home during school shutdowns and when they returned to classroom study and in-person instruction. However, many families did not have internet access or a computing device for their child or children. And other families who could afford to buy new devices then faced a steep learning curve in using them effectively.


This urgent need for access to online learning tools has become a short-term learning crisis for students on the wrong side of the homework gap, as well as a long-term threat to their social mobility beyond graduation if they're not able to catch up to peers in digital fluency, a critical skill set as industries and economies worldwide accelerate digital transformation. Access to mobile computing hardware is a major factor in why the ECF also allows schools to apply for learning hardware like laptops and Chromebooks that can be used by students in their own homes.


Desktop computers for students to use at home only are not covered by the ECF. Devices purchased through the program must be usable at school and at home.


4. Home Internet Connectivity
A related and equally significant barrier for many kids and families when it comes to online learning is the home connection itself. Facilitating internet access for homework and studying via online sources is why ECF money can be used to provide connectivity to those students in the form of a DSL internet connection (DSL stands for digital subscriber line), cable modem internet, satellite connection, or some other way to connect their devices to the internet. Money for buying home internet must still be requested by the school submitting the application through the ECF.


While most children have now returned to in-person learning, there are still some who have underlying health conditions or other reasons for continuing online schooling, and this education funding can be a difference-maker in keeping these vulnerable students connected to their traditional school systems. The ECF is also proving to be a huge benefit for low-income families who are providing their school-age children with online learning resources outside of school for the first time through the federal program.


5. Installation by the Same Company
The ECF does not cover the standalone installation of equipment purchased separately through the program, but it does allow schools and districts to hire companies like Bluum that can supply and install equipment purchased through the ECF under the same price quote. This way of buying the products and installation services together as a combination package allows schools to avoid additional costs for installation.


Before they apply, purchasing decision-makers are well-advised to find a comprehensive connectivity equipment supplier that also installs all the products they sell. If the vendor only ships boxes to the school, educators will have to pay for professional installation and setup from their IT/AV budgets or attempt to do that complex, time-consuming work on their own. Doing a bit of homework to find a full-service EdTech company that fits your needs really does simplify the ECF process.


Should you apply for money from the Emergency Connectivity Fund?
Yes, if your institution qualifies, you should apply for ECF money. There is a third ECF filing window, and it's worth checking if you meet the criteria. If your classroom technology is falling short, then you should absolutely consider applying for this program.


Even if your school or district is not short of connectivity funds, it's never a bad idea to apply for federal money like this, because if your educational institution qualifies, the additional funds simply allow you to reallocate money that might have gone to education technology to other needs in your classrooms.


Remember, you can get more money through the ECF even if you already spent funding. You can also change technology providers.


Why is it important to have technology inside and beyond classrooms?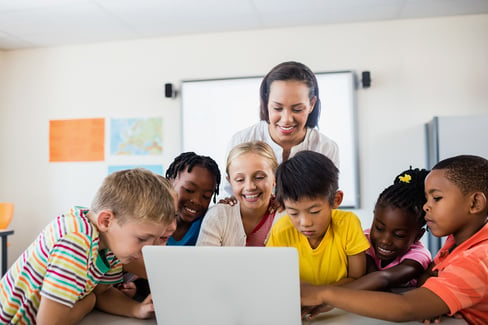 We've all just lived through a tragic pandemic with cascading adverse impacts that will probably be felt by many people for years to come. The teaching profession has seen its ranks depleted by career changes and retirements. And while K-12 education in the U.S. is still finding its new normal in many parts of the country, things are looking a lot more like they did before the pandemic turned the world upside down—except now we have more powerful digital teaching and learning tools at our disposal, along with new skills in using these new tools.


You might be wondering if EdTech is still as big an issue as it was when schools went online virtually overnight. There are several real reasons why digital technology in classrooms and internet access for homework are still vital for students. Here are a few things that you might want to consider in deciding whether to apply for EFC money during the third and probably final filing window:


There's no guarantee that the pandemic is completely over in all parts of the country, and there's still a chance that another variant of the coronavirus might arise that could send many of us back to online work and school.

If our hopes are fulfilled and the pandemic is in fact finally winding down, there are still many benefits to be gained from using powerful new EdTech, including improvements in teaching efficiency that can make life easier for overworked and underpaid educators.

Being forced to come together online changed the way we teach and learn, and there are now different demands on teachers and students in terms of the levels of communication and technological competency that are expected and necessary to thrive academically within and beyond K-12 classrooms.

Technology also gives us more options when it comes to teaching children, and we can use a huge and rapidly expanding array of learning tools, tapping a spectrum that runs the gamut of EdTech history from "chalk talk" to immersive

virtual-reality learning

experiences.




Technology isn't just a "nice-to-have" feature in classrooms these days. It's a vital teaching and learning asset, and students who don't have the same level of access to education technology are at a disadvantage compared to their peers. Whether it's the Emergency Connectivity Fund or some other kind of EdTech funding, it's more important than ever to find ways to equip your classrooms and students with the tools and skills they need to excel in school and in the increasingly high-tech economies of the future.


Where can you learn more about applying for ECF Support?


When it comes to government programs, the best place to look is always on the government websites themselves. Things can change rapidly, as the announcement in late March 2022 of a third ECF filing window demonstrates. Here are a few key websites you should bookmark to look for ECF updates:


You can find more details about which schools and libraries have received funding commitments at https://www.fcc.gov/emergency-connectivity-fund. If you're interested in the ECF and other EdTech funding options you might have, drop us a line here at Bluum. Whenever you want to learn more about new technology that can transform K-12 classrooms and bring them to life, you can also contact the team at Bluum anytime.


Why should you work with an expert EdTech provider like Bluum?


We've been in the EdTech business for a long time, and our experts have curated information for schools and teachers to make available the resources you need to thrive in this new era of digitally powered teaching and learning. At Bluum, we can also provide comprehensive quotes on any technology you already know you need for your classrooms. When the ECF's third filing window opens on April 28, 2022, we can make sure you'll be ready to start your application right away.


As EdTech experts devoted to serving U.S. and Canadian educators and their students, we think it's safe to say the chaos the pandemic caused in education systems over the past couple of years won't be forgotten soon. And we hope to see a renewed focus on bringing schools up to modern, 21st-century teaching technology standards. However, it will likely take more time to collectively get to the point where robustly funding education is a perennial process that includes technology as an essential component. In the meantime, if you can get federal EdTech funding through the ECF now, grab the green opportunity with both hands!


We're here to help you seize the moment on behalf of your students and teachers.
Are you ready to shop for the best new EFC-eligible devices through Bluum?
Check out our selection of the latest Chromebooks and other laptops and tablets

.
Further Reading